We have a pile of cars that are in the back of our shop with some in different stages than others. The only car that was drivable was our V6 Camaro, well that was until yesterday. The perfectly running V6 and stock 4L60E transmission was pulled to make way for the World Products LSX 454 monster that will nearly double the cubic inches over the V6. As for the stock engine and transmission goes, they are for sale if anyone is interested.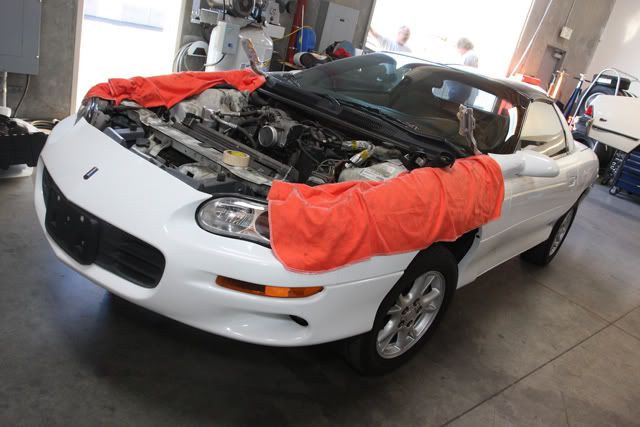 With Mike Ryan fabbing away on Grandma on the lift, the engine pulling had to be done the old way, on jack stands. Yesterday, Bobby set the Camaro in the middle of the floor, put it on jack stands, and started wrenching away. This was the first F-body Bobby has had the pleasure to work on, but it won't be his last time. He started with the usual parts; pulling off the hood, removing the radiator, wiring harness. He got a fair amount parts off the engine before he called it a night.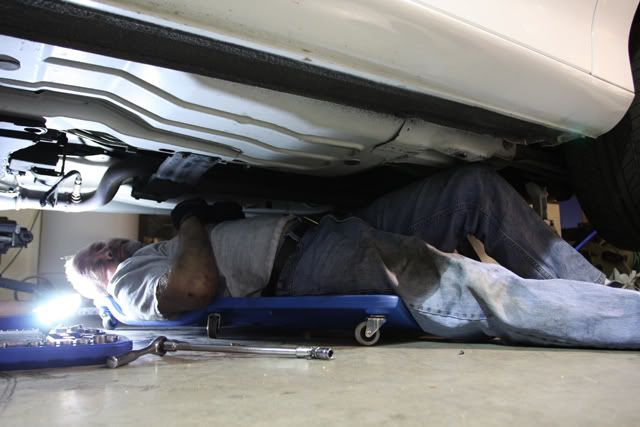 This morning Bobby was back on the Camaro, removing the final pieces he needed before pulling out the engine. The cross member was dropped slightly to allow for more room to pull the motor out. There were a few "Whoops, forgot to take that off" pieces that needed removal on the way out, but the engine finally made its way to the floor and alas we have another car to push around.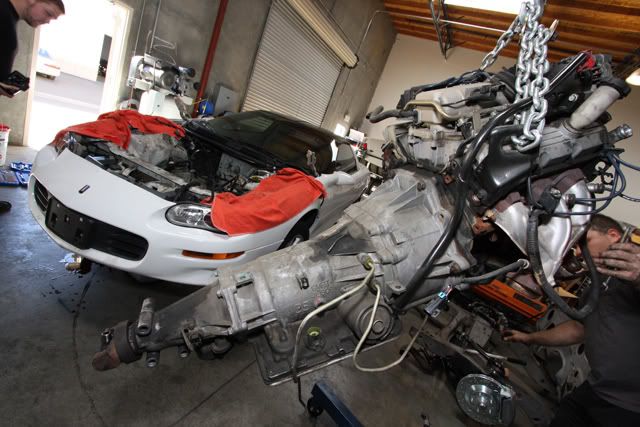 What's Going in – World Products 454 CI
As the Camaro steps up to eight cylinders, it does so with 779 naturally aspirated horsepower, and that's not a typo. We were at World's manufacturing and dyno center to film the build up and dyno of this behemoth (coming in a later video segment).
The bottom end of the engine uses a Warhawk LS7 block, Eagle 4340 4.250 stroke crank, Eagle 6.560 inch rods, and custom Diamond 4.125 bore pistons. The top end of the motor uses all World Warhawk LS7 parts with Jesel shaft mount rockers. The total compression of the engine is 13:1 and may see some nitrous down the road.